Project Management Software for Construction Management Firms
Primavera and IPM was designed for Construction Professionals
PConstruction Software that the Most Reliable Service in the Industry
Construction project owners are asking for up-to-the-minute status updates on their projects. Contractors don't want your questions to slow down their project teams. Architects forget to include you on vital email communications. If any of this sounds familiar, you need Procore.
Managing projects with Procore helps you exceed the expectations of everyone on your project teams. The bigger the project, the more important it is to stay organized. Procore brings simple, easy to learn, and easy to implement solutions to construction project management. Everyone involved with the projects you manage will be able to access the information they need, whenever they need to have it.
Procore makes it simple to collaborate with project team members, if they're located down the street or around the world. Contractors, engineers, architects, owners, specialty contractors – no matter what their role on the project, they'll thank you for using Procore to make their jobs easier.
Procore's flat rate annual access agreement means that you never have to worry about buying, sharing or managing "user licenses." Procore never charges to put an additional user on a project you're managing. Add as many users as necessary to get the job done – it doesn't matter if a user's on the project for a day, a week, or for the duration of the job. Go ahead and make Procore available to all your team members, and they'll be able to access just the information you want them to see. Procore users can access project data from any Internet connection, on any type of web-enabled device, including iPhones, iPads and Android devices.
Procore helps your team close RFIs and change orders faster, enabling seamless collaboration so that the team can deliver the project on time and under budget. With Procores' added visibility comes added accountability that prevents anything from slipping through the cracks. You'll be able to spot issues before they become problems. The result? Your management oversight prevents costly errors and delays, the project owner is impressed with your organization, and the contractor, subs and architects appreciate how easy you've made their jobs.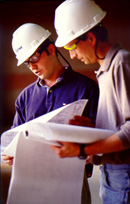 PSG Project Services
Prescient Solutions Group has built an outstanding reputation by providing well-planned and executed projects in accordance with best industry practices. Prescient Solutions Group highly skilled engineers and our vast array of vendor certifications ensures that we are ready and able to implement the industry's leading solutions. In addition, our professional project management staff provides our customers with detailed project planning, tracking and staff management to make sure the projects are completed on time and on budget.
IPM Construction Software for Constrution Management
IPM Construction Management Software was developed to meet the needs and requirements of Project Managers & Construction staff and to operate how they already think!
IPM is a web based project management system built entirely within Microsoft Outlook. This easy to use program makes moving information and communication easy and efficient. Being web based, IPM can be taken anywhere you need it for constant up to date information. With in depth dashboards and reporting, you can easily keep tabs on everything from submittals to RFI's.
Presented through Microsoft Outlook and seamlessly integrating mail and calendar services with day to day operations, IPM puts project management squarely where project staff spend most of their time.
If you would like to get started today please submit a demo request form and we will get in touch with you to discuss what you would like to see in your personalized presentation.
PSG Primavera Consultants have assisted clients from a broad range of industries on long and short term project engagements.
For any Help/Assistance, Please Contact Us today if you would like more information about our services