Oracle Primavera P6 and IPM Project Owners of Construction Projects

Primavera and IPM designed Professionals like you in mind
Project owners need up-to-the-minute information for every job in a property portfolio. IPM delivers this information in a simple, easy-to-use solution. Regardless of whether your projects are in one city, or spread around the globe, you'll be able to track what's going on from a single, secure online location.
Using IPM means that you'll have insight into project communications between all members of your project teams. Is an architect not answering an RFI on time? IPM will let you know, automatically. Are some crucial change orders held up because your office hasn't signed off yet? IPM's got that covered, too. Wondering how the project is looking so far compared to the budget? IPM will bring you up-to-date in a couple of clicks.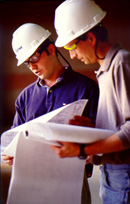 PSG Project Services
As a project owner, you may find yourself waiting for updates and project documents that always seem to be on someone else's computer. IPM eliminates this roadblock by giving your project team robust online document management functionality. IPM's document management includes check-in/check-out, folder and document monitoring, and version control. With IPM, you'll know what information has been changed or updated, without having to login and check.
IPM also brings order to the challenge of managing a project portfolio that may have project team members from different contractors, engineering firms, architects and subs, all of whom can be spread around the country or around the world. IPM can accomodate projects of all sizes and types. Because IPM is cloud-based, it's simple to bring on new project team members. All they need is an Internet connection and your team members will be able to login and manage project data.
IPM's flat rate annual access agreement makes it simple to budget your portfolio management software costs. Tell us about your business, and we'll give a you a single, all-inclusive price for managing all of your projects with as many users as you want to bring onto the system.
When we say all-inclusive, we mean it — all of your training, implementation, data storage, new user tech support — everything is included, for one annual payment.
IPM reduces portfolio risk. With IPM, your projects will no longer be plagued by lost RFIs, disputed change order approvals, incorrect submittals, or misplaced contract documents. Nothing slips through the cracks. By speeding up the time it takes to close the loop, projects finish on time, and under budget. And because IPM provides complete transparency and accountability, the risk of communications-based construction dispute litigation is greatly reduced.
IPM makes portfolio management simple, and brings standard communication processes to all of your projects. Contact us today for a convenient online screen-share demonstration, and we'll show you how IPM can bring the power of simplicity to your project portfolioPrescient Solutions Group has built an outstanding reputation by providing well-planned and executed projects in accordance with best industry practices. Prescient Solutions Group highly skilled engineers and our vast array of vendor certifications ensures that we are ready and able to implement the industry's leading solutions. In addition, our professional project management staff provides our customers with detailed project planning, tracking and staff management to make sure the projects are completed on time and on budget.
IPM Construction Software
IPM Project Management Software was developed to meet the needs and requirements of Project Managers & Construction staff and to operate how they already think!
IPM is a web based project management system built entirely within Microsoft Outlook. This easy to use program makes moving information and communication easy and efficient. Being web based, IPM can be taken anywhere you need it for constant up to date information. With in depth dashboards and reporting, you can easily keep tabs on everything from submittals to RFI's.
Presented through Microsoft Outlook and seamlessly integrating mail and calendar services with day to day operations, IPM puts project management squarely where project staff spend most of their time.
If you would like to get started today please submit a demo request form and we will get in touch with you to discuss what you would like to see in your personalized presentation.
PSG Primavera Consultants have assisted clients from a broad range of industries on long and short term project engagements.
For any Help/Assistance, Please Contact Us today if you would like more information about our services