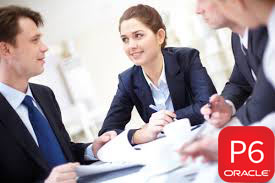 There is a wide range of consultation services available for primavera p6. Solutions that are most critical to your project are offered.  Consulting while solving some ambiguous problem is a way to minimize the effort and work and go in the right direction while you still have time.
In this article we will provide you with some of the most successful and known consulting services providers related to primavera P6 portfolio management. This would be indeed of great help for companies who are still in deciding phase whether to opt for primavera services or not, whether they will be able to implement them successfully in their organization for their crucial projects. Would it be a source of uplift and progress with making the projects which are critical for their business, a success?
These all questions are definitely answered by consultations service companies.
Few of them are listed below.
CBA: critical business analysis inc.
A short about the company includes, that their history goes back to 30 years. Since then they have been committed to advancement of project and program management expertise.  Decades of real world experiences offering a wide range of professional services in a variety of industries.
CBA inc. is seasoned with professionals that provide you with the best of assistance. Giving you a variety of project management. The services and support is given with the best of knowledge. The expert knowledge comprises of portfolio project management. That is re enforced with real world experiences. Based on skills and aptitude of people involve in your project. The most important thing is their training services for primavera.
The processes they use include:
Business process development
Software implementation
Process documentation
Custom training development
Report writing
The people involved in consultation services are
Oracle certified implementation consultants and product trainers.
Project controls staffing
Oracle primavera software support services
CBA has been helping preventing project failures since the past 30 years of their services. A highly recommended one.
EBS:
With more than 12 years of experience, EBS gives integrated services for IT solutions and project management market. Part of the Insynchro group of companies, they have extended their operations across Asia pacific region providing services that range from complex implementations across the world.
Their expertise include oracle and Microsoft stack of project related solutions, services and trainings as well as their very own project centric board room solution also known as IXD.
The IXD is basically designed to serve the neglected project business stakeholders. Supporting large capital intensive projects in oil, gas, utilities, miming, telecommunications, aerospace, and infrastructure, transportation, public and construction sectors.
Their oracle product suite includes:
Primavera analytics
Primavera contract manager
Primavera unifier
Their services include:
Integration
Earned value management for primavera
Upgrade and installation for products.