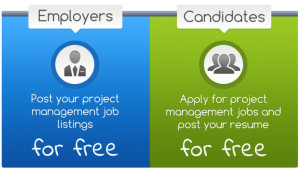 PSG – Primavera Consultants is very excited to announce the launch of a free Job Board, for Project Management Professionals, Primavera skilled job seekers and Employers looking for these skill sets http://www.project-management-jobs-board.com/
If you're a Project Management professional searching for your dream job or an Employer looking for a fresh pool of qualified Project Management candidates, this job board will link you with the Individuals you seek.
Candidates (http://store.psgincs.com/candidates-1003-9.html) and Employers (http://store.psgincs.com/employers-1003-5.html) have the ability to connect online for FREE… Working one-on-one with one another. The PM Job Board provides both job seekers and companies with enhanced Job Posting and Job Seeking capabilities necessary for todays job seekers and emplyers need to find suitable jobs and candidates. Register today.
The PSG Primavera Consultants Job Board since its launch has linked dozens of companies and candidates and has been integrated as a service partner for Indeed, Dice & Hot Jobs to provide candidates and employers with a better way to find and connect with one another in the digital age.