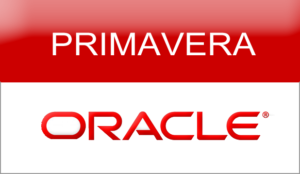 The thing which is of key importance are project planning and management skills using Primavera P6. While dealing with projects of lengthy time span and activities that are larger and are further divided in sub activities.
The key features to this are:
Planning
Monitoring
Budgeting
Accomplishing.
The foremost thing in carrying out of these features is scheduling. Whether it is used in planning long term plans or tasks at hand. Scheduling includes services that tell at what time, what task would be carried out. Scheduling has been discussed in a number of previous articles but would be differentiated with project management and planning in this article.
Differentiating project management, planning and scheduling:
It can be easily understood as:
Project management is a system's approach to planning, scheduling and controlling.
Project management of primavera p6 is a recognized standard for high performance. The projects are high scaled, sophisticated and multifaceted. Projects with unlimited resources are recognized and organized. The number of target plans are large, which in return makes it a vital part in catering projects under primavera P6.
A project managers work include,
Balance resource capacity
Plan, schedule and control projects
Track progress
Allocate best resources
Monitor, visualize and assess project performance versus plan.
Risk analysis
Conduct what-if scenarios.
Plan alternatives in case of anything went wrong.
Executives will be facing increasingly complex challenges during the next decade these would be the result of escalating salaries, raw materials and competencies between different giant organizations. Which increased union demand, pressure from stake holders, and the possibility of long term high inflation accompanied by mild recession.
All the executives today agree on the point, that the solution to majority of the problems is better control and use of existing corporate resources.
Project management can mean different to different people. It is designed to use the existing resources in a better way.
Let us understand it with an example:
It's around 5 in the evening and the project needs a design change as well as a front end implementation, within a couple of hours for a persistent client, handling this kind of tasks comes under planning your project where there should be a spot for sudden changes, you check to see who is available, this is done through already scheduled tasks and duties. Well, you have a UX designer but not a single developer who can implement the changes. You have teams in multiple time zones, a model, intended for flexibility and sudden turnarounds like this, so you should have someone available for the tasks.
Figuring out when a developer might be free for some additional work load or sudden task is just one of the many things that you ought to manage.
This takes a good project manager to handle this chaos, good project managers need to be multi-tasking super heroes. Figuring out what need to be planned when and what should be scheduled how, differs all three terms we were discussing in this article.