In today's vast expansion of industries, the one industry that has changed the trends and is bringing challenges for it's users daily is IT industry. It's expansion in the last decade has cause a ravishing challenge for the industries to manage the resources and bring the best to the costumes, users, developers as well as the executive team. With it's release Primavera P6 has brought solutions to the managing resources in all kinds and sectors, which includes the IT industry. Oracle Primavera P6 is the most powerful tool, which is robust and easy to use which is helping in prioritizing the changing trends globally. It also includes planning, managing and executing the projects at hand.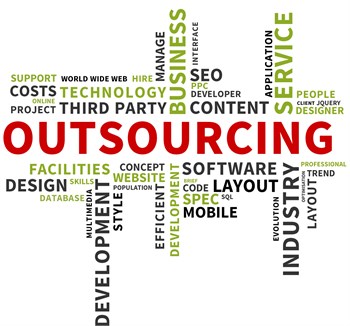 Here's the question arises, what does it actually delivers to you and what key features will compel you to choose Primavera P6 for your company's portfolio management. Mainly it handles your programs and portfolios, the best part about it , it's an integrated portfolio management solution comprising role specific functionality which satisfies each members needs, responsibilities and skills.
There's no specific size of project when it comes to handling complexity, large scale organizations as well as small business set-ups can use this integrated management system. It provides a single solution, adapt to various size of complexities. It intelligently scales to meet the needs and roles at different levels in an organization. It align strategy , execution and results. It ensures all projects are aligned to enterprise objectives. Manages incoming demands and prioritize work. Improve accountability and decisions through vast visibility and collaboration in an organization. Project management is not an easy task , manage work resources and building trust when it comes to delivery and effectiveness. Specially when it involves workers on different levels , which may result in multiple challenges, Primavera P6 helps you in optimizing value of all resources which may includes human resources, human capital, budgeting, facilities that may increase and maximize ROI (return on investment). Primavera P6 is best when you don't want to go tracking down the people's pagers, emails and phones to track down their progress with their work, it helps you manage the real time progress and deal with the latency which may led to decrease in your progress as an organization.
Now coming towards, how it manages IT governance, the first thing  to ponder is to focus on things that really matters and will increase the value of the progressive development of your organization whether it's a large scale or small scale industry. The increasingly expanding organizations are facing two main problems these days, how to maximize ROI on your business, how to demonstrate greater value to the businesses they serve. Implementing the Primavera P6 by prescient group solutions helps your industry in establishing a relation between IT industry and business industries through enhanced decision making and efficiency improvements.  It gives you a single system of record for comprehensive portfolio management.
The things which will make your work a whole lot easier is business process management, work flow, configuration, cost and time management,resource and demand management, SAP Primavera integration, autovue, business intelligence, universal content management (UCM), user productivity kit (UPK).