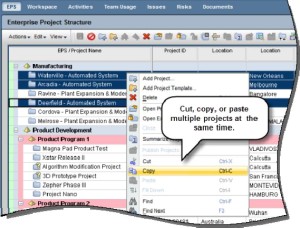 Oracle has released the 2015 Upgrade for its Primavera P6 Applications.  With this upgrade comes a new standardization for it's version numbering and point releases…. Starting with "Primavera P6 15.1"
This latest release addresses user request from both the P6 Professional & Primavera P6 Enterprise communities.
New features include:
• Resource bucket planning.
• Import and export baselines for projects in XML format.
• Cut, copy, and paste multiple projects.
• Improved Gateway integration settings.
• Improved Unifier integration capabilities.
• Team Member task detail preferences.
• Timesheets capabilities in P6 Mobile.
• Separate modules for P6 Professional and Visualizer.
We will be updating the blog and conducting a webinar soon to discuss these new capabilities.