Phoenix Project Management
Phoenix Project Manager for Construction, Engineering & Energy
PSG delivers Phoenix Project Manager... to customers as an easy to use and affordable alternative to Primavera P6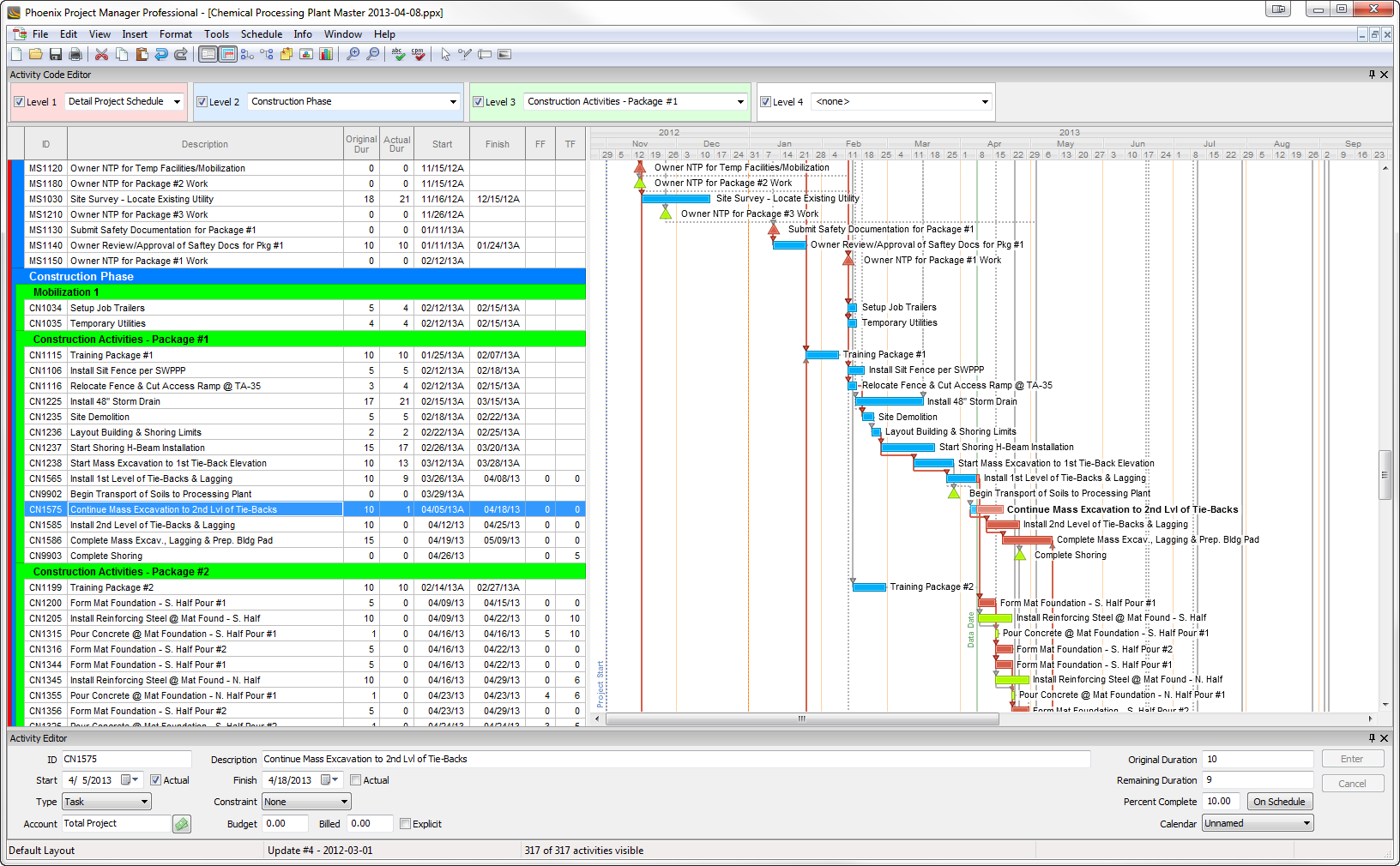 Developing an easy project plan to get the work done right: on time and on budget just got a lot easier!
Phoenix is a powerful project, portfolio & resource management solution to benefit traditional AEC clients who want an easy to install and use construction scheduling solution that is compatible with
SureTrak & Primavera P3
and that can easily import and export to Primaver P6 .XER formated data.
Phoenix Project management is relied on by ENR 400 contractors like Turner, Gilbane, Mosser, more than 100,000 schedulers worldwide.
For more information about how Phoenix Project Manager can improve your projects contact us at 866-823-1890
Phoenix Project Manager:
• Provides seamless schedule integration from the owner, contractors and subs.
• Fits into the supply chain, integrating with Microsoft Project and Primavera, giving contractors a new option.
• Adds a CPM Checker to ensure the quality of the schedules throughout the project.
• Provides the tools to find and solve project problems before construction even starts.
Phoenix Project Manager is committed to the construction market and is a valued partner on some of the largest construction projects in the world. Allowing firms to maximize up-time while reducing overall project costs through improved planning and execution.
Phoenix Project Manager is ideal for helping Construction, Engineering, Energy and Utilities Companies develop a more cost effective work plan and assists project managers and teams in executing the plan to reduce plant shutdowns and maximize up-time by identifing problems before they impact the project.
Phoenix is developed by constructions professionals with years of realworld experience that benefits customers with faster project planning through superior graphics to easily communicate the project plans.
Order Phoenix Project Manager