Primavera Implementation Services
Today's Enterprise Project & Portfolio Management (EPPM) applications embody functionality that promote real-time collaboration, robust resource management for capacity planning allowing for real time decission support.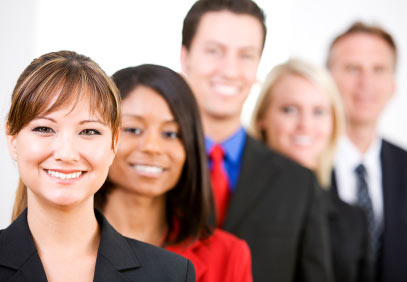 These systems are designed to maximize visiblity by benefiting organizations with intuative user access to information. Whether deployed On-premise or in the Cloud EPPM tools implemented correctly can streamline processes, ensuring success and sustained corporate change.
EPPM tools if not tailored to an organization are not enough to achieve strategic objectives. Executives, Business Managers, Project Controls personnel, and Execution Teams are instrumental in identifying, designing and defining improvements that will benefit corporate growth.
Undertaking a thorough corporate review of project delivery methods can be challenging. The temptation to dive in and bypass critical steps and simply purchase software without a clear understanding of real needs, goals and return on investment can leave you with even bigger challenges.
Prescient Solutions Group

Methodology
PSG's Implementation Methodology begins by assessing and identifying the highest priority and most valuable changes your organization can undertake to achieve its strategic project goals. Through a hands-on approach, our primavera implementation specialists work with your stakeholders to understand current project delivery methods which may include planning and estimating, project execution, status reporting, through change control and Earned Value analysis.
Our methods allow us to explore how to eliminate potential work-flow bottle necks, and identify integration/streamlining possibilities that can be achieved through standardized templates and project delivery model.
The key areas of review include:
Enterprise Project Delivery and Portfolio Management
Organizational Responsibility Structure
Your Project Management Life-cycle
Project Standardization and Templating Possibilities, Internal and External Reporting Requirements Integration/Streamlining with other Corporate Systems and Resource/Cost Management Requirements
Scope Change Management Processes
Contract Document Review Workflow Streamlining
Risk Identification and Mitigation Practices
Once PSG assesses your requirements, we can provide a report outlining findings and recommendations as to which project management practices and technologies would work best within your organization. In addition, PSG will develop a high level roadmap that will address the short-term and long-term project management and corporate goals.
Our Primavera Consultants cover areas such as:
Pre-Implementation Planning
Making the decision to invest in Oracle Primavera is a large undertaking even for the biggest multi-national corporations. "BIG BANG" implementations typically fail or stagnate after the first year because of the way that the tool is introduced into the organization. Often the drive is to do too much too soon alienating the user base and eventually rendering the application an overhead or at worst, useless. Our primavera consultants have successfully implemented Oracle Primavera in many business situations ensuring your success. Utilizing our experience is the difference between an expensive attempt and a genuine success assured.
Business Case Development
Justifying budgets in an organization is never an easy task for non-revenue generating applications. Businesses often fail to see the benefit of these applications because it is difficult to measure and quantify. We unfortunately see many implementations of Oracle Primavera become stagnant because of lack of support from senior management. The business case is often a method of communicating the benefits to the senior managers in a way that they understand. Our consultants have utilized their experience of the industry to work with Primavera management and portfolio managers to highlight key benefits of the tool and, more importantly, the future benefits.
Roadmap design
Oracle Primavera is often a critical backbone for IT Governance and portfolio management in many companies. Aligning Oracle Primavera with the strategic goals of the business is often crucial for its success and will allow an organization to reap maximum benefit from its investment. Based on your unique business requirements we can help you identify the right direction for Oracle Primavera and produce an application roadmap with objectives, risks & key dates. We will work with your stakeholders and key members of your userbase to ensure that the vision for your Oracle Primavera implementation meets the needs of your business.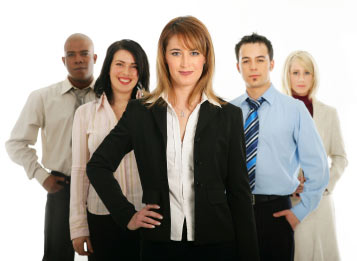 Primavera Software Services include:
Upgrades and New Builds
Oracle Primavera is ever changing and our consultants have performed upgrades and new builds in some of the most challenging environments in the industry. From single Windows based severs to vast clustered architectures, we are confident that we can install and upgrade Oracle Primavera in any environment. One of the biggest expenditures in upgrading Oracle Primavera is the functional testing. Our consultants can plan and develop test plans tailored to your organizations usage of Oracle Primavera.
Performance Reviews
One of the downsides to Oracle Primavera can be performance. If it is not maintained correctly it can become slow and cumbersome which generates a difficult situation with the users, especially if your organization is having difficulty getting the users to use the tool correctly. Often the immediate reaction to bad performance is to spend budget on new hardware and infrastructure although this doesn't always solve the problem. Our consultants have experience in, not only, diagnosing performance problems but also putting performance enhancing solutions in place.
Integrations & Interfaces
Oracle Primavera contains and manages business critical information that often needs to be used in other systems. Integrations or interfaces to automate the extraction and import of this data dramatically reduces the manual cost and effort as well as the data quality. Every interface is customized to the clients requirements allowing business rules to be applied to the data before its loaded into the target systems.
Report Development (Layouts, BI and Custom Reports)
The data contained in Oracle Primavera is the most important aspect of the tool. This data is often mission critical for many organizations. Having easy, understandable and timely access to it is important for any organization.
Extended Primavera Functionality
Oracle Primavera contains functionality that allows it to cope with most of today's business needs. Organizations require tools to work the way their organization works. Utilizing existing Oracle technologies now inherant with in Oracle Primavera EPPM, PSG is confident that no problem is insurmountable.
View Data Sheet:
Oracle Primavera professional services:

Primavera Unifier 10 Certified Implementation Specialist

Oracle Certified in Primavera P6 Enterprise Project Portfolio Management 8 Essentials 

 Microsoft Certified in MS Project Professional 2013 and MS Project Server 2013

Oracle Certified in Primavera Portfolio management Essentials Release 9 

Oracle Certified Professional, Java SE 6 Programmer

Oracle Certified Associate – Oracle Database 11g Implementation Specialist 

Oracle Certified Associate – Oracle Weblogic Server 12c Implementation Specialist

Oracle Certified Associate – Oracle Weblogic Server 11g System Administrator 

Oracle Certified Specialist – Oracle Solaris 10 Support Specialist
Is your organization deploying Oracle Primavera Software Applications?
PSG's Team of Oracle Primavera Certified Consultants provide:
Business processes evaluation & optimization
PM Systems design and implementation
Cultural adoption services—ensuring processes & systems are embraced by your team
Integration with ERP (e.g. SAP, EBS) & other PM-related software
Report & tool customization and development
PMO staff augmentation & support
Data migration
Dashboard development
User adoption issues
Technical integration with other enterprise systems including Oracle Applications, PeopleSoft and SAP
Performance concerns
If your company is a Small & Midsized Business?  Primavera P6 can be deployed in 3 ways.
The most common use of primavera for individual's users is as a stand-alone single user software installed on a desktop or laptop for their project planning needs.
For Small business who have an office network at their location.  Primavera P6 can be installed as Client Server environment.  This configuration allows the P6 application to be installed on the users local PC and the applications database either an Oracle or Microsoft SQL database to be installed on a network server.
With the increased need for mobility and collaboration, Primavera P6 EPPM has been engineered to support Internet based use for its robust project management capabilities.  Making the decision to deploy primavera in a 3-tier architecture requires considerable resources and planning.  PSG's team has been assisting organizations since 2010 with the introduction of Primavera's Web based project management software to the market.
Contact Prescient Solutions Group (PSG) to discuss what Primavera Installation Service is most suitable for your organization.
PSG' Primavera Consultants have on aveage 18 years or primavera software implementation experience deploying, upgrading and performance tuning Primavera Enterprise Project and Portfolio Management software (EPPM) and Earned Value Management tools (EVMS).
Our Primavera Consultants can ensure a successful Primavera Software implementation allowing you to achieve the business benefits expected.  Our Primavera experts have the experience needed to avoid issues that can slow down or ultimately plague a Primavera software deployment in your organization.
Contact PSG to discuss your Primavera Installation Service requirements whether deploying on-premise, or hosted perpetual license.  PSG's team of Primavera Consultants has been helping organizations of all sizes design, install and host primavera software applications
PSG Primavera Consultants have assisted clients from a broad range of industries on long and short term project engagements.
For any Help/Assistance, Please Contact Us today if you would like more information about our services