PRIMAVERA MARKET SOLUTIONS: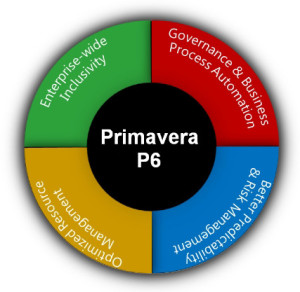 At PSGINCS market solutions have a wide range, the professional services that we provide offers industry solutions, that makes our clients successful, dedicated team of professionals get it done for you with dedication thus supporting and enhancing your business. A company's mission is to succeed in every project they start and all the assets are valuable, PSGINCS helps you in all this. Making your dreams a reality and making your success vital, which is very important for collective growth.
Few of the characteristics of Primavera P6 are described below;
Work flow
Configuration
Cost and time management
Project and portfolio management
Business intelligence
AutoVue
demand management
user productivity key UPK
universal content management
process improvement
JD Edwards
SAP primavera integration
Reporting
WHAT MARKETS DO WE SERVE?
PSGINC serves a wide range of markets, serving different verticals providing expert Project Portfolio Management also known as PPM and business process consultancy. Main focus is on deployment of the best of tools. Meeting challenges that everyday businesses face, making it easier for progressive growth of different industries and verticals.
Some of the market places that PSGINCS works for are
You don't need to waste, time, resources and energy on things that don't matter, figure out what is valuable and what's not. When we talk about providing solutions, PSGINC focuses on drive down operation costs, save time, standardize and focus on resources.
Talking about IT:
Every individual or a group has to prove their worth to the company, every division has some roles and tasks that they need to fulfill and make it worthwhile for the company. When talking about IT, this pressure is increased. The challenges they face are critical to the business. They are tasked with delivering the same level and quality of service while reducing the back log of projects, and satisfying customers with their IT needs, important is that IT needs are met.
At PSGINC solutions are delivered while meeting the challenges of business in this ever growing era, where technology is changing every day and each day brings a lot of skills sets for people of IT, which they not only need to learn but master too, Let PSGINCS be your partner in making it all easy for you, a go-to-technology partner.
The problems that are mainly faced are, maximizing ROI and demonstrating greater value to the business you serve.
The question arises, how this can be solved,
By aligning their goals with business units they serve, while improving the quality of the businesses they serve. The combination of IT with business is amazing, it strengthens the relationship between IT and business through enhanced decision making. Scalable and structured PSINCS solutions used in IT helps build systematic Governance process, while it is structured it is also flexible.
Financial transparency is achieved, because it is the key for all IT services. Minimizing risks and ensuring end user empowerment.