Primavera P6 (SaaS)
Primavera Software Subscription in the Cloud
Benefits of Primavera Software in the Cloud
Best-of-breed Oracle Primavera software
Accelerated availability for faster "time to business use"
Configured by Senior Program Controls and Primavera Experts
Implements "best practices" proven on world-class programs
Functionality can scale and adapt to business demands
No up-front Primavera Software licensing fee
High availability platform & licensing scales with your business
Low upfront investment means ROI is measured in months
Integrates with enterprise systems for seamless flow-through
Availability at start-up to team members in all locations
Reliable support, backup and recovery
Primavera Software when deployed On Demand in the Cloud is a powerful, yet easy-to-use solution for planning, managing, and executing projects and programs. With an Oracle Primavera software subscription, Primavera P6 delivers on demand access anytime via the cloud. Organizations of all sizes and maturities can now implement Oracle's Primavera software a "best of bread" Project Management solution that is proven, scalable and feature-rich, delivering immediate value today and long term.
Organizations with immediate requirements can benefit from a streamlined PPM deployment and the option to seamlessly leverage capabilities as their needs mature. Companies with established project management and IT governance processes can implement the full functionality of Oracle Primavera Software subscription right away, an options not previously available for Primavera Software customers.
Features of Oracle Primavera Sofware Subscription:
Rich, On Demand functionality
Plan, schedule, and control projects
Assign resources to tasks and track progress
Monitor and visualize project performance versus plan
Conduct what-if analysis and analyze alternatives
Allows schedule updates from multiple users at the same time
Produce schedule and resource reports and graphics
Product Architecture – learnmore
The Oracle Primavera Platform is built from the ground up to fully embrace the cloud. It provides the standards-based services required to deliver scalable, reliable deployments.
Primvera EPPM in the Cloud makes Primavera Project Management Software Applications, even more accessible and affordable than ever. Whether you're now using a simple spreadsheet or database to manage project portfolios, or you're a current Primavera user, the cost-saving and workflow-optimizing benefits of moving to the Critigen EPPM Cloud are clear:
Low up-front investment means ROI is measured in months, not years
Best-of-breed Oracle Primavera software
Implements "best practices" proven on world-class programs
Functionality can scale and adapt to business demands
High availability platform; licensing scales with your business
Integrates with enterprise systems for seamless flow-through
Available to team members in all locationsat start-up
Reliable support, backup and recovery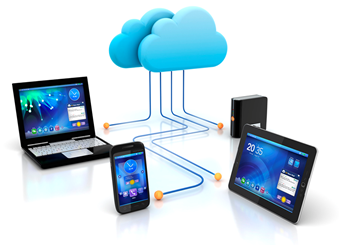 With years of in enterprise project portfolio management (EPPM) and program management expereince, PSG is uniquely qualified to provide a full-service partnership to Cloud-based EPPM software and consulting services. Whether you're developing an infrastructure for hospital expansion, managing a pipeline company's assets, or overseeing a local transportation project, PSG can provide the insight and control needed for successfully manage your programes through managed services.
The EPPM Cloud delivers value to any organization with multiple projects in different stages of development and implementation. Local governments, airport and aviation agencies, oil and gas/pipeline companies, transportation departments architecture /engineering/construction (AEC) firms: any organization with "lots of moving parts" can realize cost- and time-related savings with the EPPM Cloud.
The EPPM Cloud provides Primavera's robust project portfolio management in a monthly subscription service, integrated with implementation services and project services, with no up-front licensing fee. This web-based benefit also takes your organization out of the data center business and allows it to focus on its true strengths.
* Primavera Software Subscriptions require a minimum number of users. Please Call 866.823.1890 for details
PSG Primavera Consultants have assisted clients from a broad range of industries on long and short term project engagements.
For any Help/Assistance, Please Contact Us today if you would like more information about our services