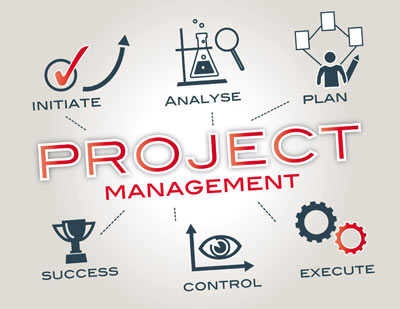 Project management is a serious business. The reason for using this title is I believe the new entrants to software development don't realize or take it serious what a serious and stressful job project management is.
The newbie's these days think that it is a cool job as in the TV series, "the apprentice" where in each episode each project manager is given a single task for a week but that is not the case in reality, the project management is far more adverse and hectic job. It is indeed a tough job, no matter how big or small the project is.
The most important key factors in managing projects are:
Evaluating what is done
Determining where you are on the way of getting things done.
When the project management was started in the early days, risk wasn't the issue that was being focused on. Only focus was on time and budget, the job of it was just to deliver what was being asked by the stakeholders. But with the passage of time things have changed radically which is a positive thing and should be acknowledged. The process of risk management is given importance and the project evaluators as well as the stake holders give due importance to this factor.
The most critical and soft skill is understanding the psychology. Projects and most importantly successful projects are all about teams, successful teams make successful projects. And successful team is made by a project manager who very well understands the psychological needs of the members. Understanding the psychology is very important while dealing with the stake holders understanding the needs of the business sponsors.
Here I present an analogy, a lighter one for a better understanding of what project management is,
To understand this analogy let us compare IT with Golf;
There are four factors that are compatible between golf and IT.
It looks simple but believes you me, it is not.
A very little mistake can lead to major problem; an error is the last thing you might want to encounter.
Second guessing others is easy, when it's in your hands, its easy being an expert with hindsight.
Very difficult thing to do is to sustain a consistent level of performance.
A very important question asked these days is where and how the education should be started these days as there are few industries where the project management  is taken seriously, to name a few, the sectors like banking, aerospace and pharmaceuticals are some. But there are still some smaller or bigger ones where the term project management hasn't made an impact or the due importance is not given.
The questions arises from where the education should be started, the answer is from the stake holders, they should be made to realize not everything can be handled by the same
Old traditional way where everything was decided in a board room and people followed what was discussed , now every stage needs supervision.