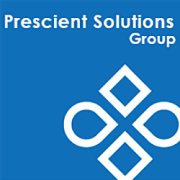 We address complex system of system challenges through tools , techniques and knowledge based system thinking while also recognizing that future systems require new thinking in complex domains such as cyber security, health care , data analytics, banking, transportation , government and aerospace.
oracle's primavera portfolio solution is robust, easy to manage.
it's key features include:
1. flexible user interface
2. team member interfaces for stating work
3. streamlined enterprise reporting
4. integrated risk management
5. resource management and optimization of views
6. workflow engine to automate business processes
the key benefits include:
1. unite project teams and stakeholders through collaboration and strong feedback methods
2. reduce the risk of costs and schedule overruns
3. optimize management of all resources
4. monitor and visualize project performance vs plans
5. confidently make and keep project commitments.
RESOURCE MANAGEMENT – MATCHING PEOPLE WITH PROJECTS:
Support both top down and bottom up resource request and staffing processes . primavera P6 EPPM makes it a lot easier for projects and resource managers to communicate their requirements and decision throughout a project's life cycle. By providing a graphical analysis of resource and role utilization . PRIMAVERA P6 EPPM helps project team manages resources in dynamic environments.
This allows managers to see where resources are being used across all programs and projects as well as their forecasted future use . because all information is located is localized and centralized system. resource conflicts become apparent to project and resource managers , eliminating un expected delays and unforeseen resource limitations . in result of this, there is greater visibility into resource demand and capacity means maximized resource use.
BUISNESS VALUE:
Oracle's primavera P6 ENTERPRISE PORTFOLIO ENTERPRISE MANAGEMENT SOLUTION helps organizations complete projects on time and with in budget by enabling them to prioritize plan, manage and evaluate projects, programs and portfolios across the enterprise.
ENSURE PROJECT DELIVERY SUCCESS FOR ALL YOUR PROJECTS AND PROGRAMS:
Primavera P6 EPPM is an integrated portfolio management application that includes role based functionality to match each team members's needs and responsibilities. It provides executives with a real time view of their
organization's project performance equips project participants with the right blend of usability , power and flexibility to effectively execute projects and enable workers across all levels of organization to analyze, record and communicate reliable information and make timely decisions.
primavera P6 EPPM can easily scale from a single user on a small project to tens of thousands of users engaged in millions of activities across hundreds of projects . the solution is built on a robust and proven standards based java architecture and is designed to deliver high performance with tight security , flexible integration and real time reporting including the analytics.
PORTFOLIO AND PROGRAM MANAGEMENT – PRIORITIZING PROJECTS AND OPTIMIZING ORGANIZATIONAL CAPACITY: 
With primavera P6 EPPM project managers can be confident that their projects and programs are aligned with company's strategic goals and objectives that are in line.
by providing a consistent overview and analysis of the portfolio and program as projects are added and removed , this module enables project managers to manage incoming demand and select just the right balance.