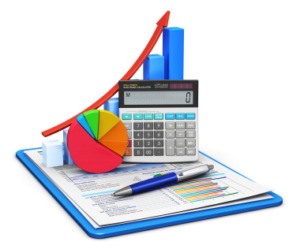 In most organizations, the successful implementation of initiatives that are strategic in nature is very crucial. But a number of them neglects the importance of aligning portfolio management with strategy. According to a recent survey only 10 percent pay heed to aligning portfolio management with strategy.
Leadership, direction and guidance. Monitoring and reporting of key performance. ALIGNMNET TO STRATEGY and empowering teams to make day to day decisions is very crucial.
The most talked about and critical factors to align portfolio management with strategy are as follows.
3 C's:
The important three c's mainly culture, change management and communication. These three c's are very crucial to company's success. The triple threat of portfolio management is having these components work in harmony with the company's strategy.
Culture can be understood as the habits which are embodied by an organization. It may also refer to personality. Culture can be described as something that may refer to something unseen that can be felt when walking around in an organization. According a survey, it has been cited that approx. 95% of the employs never pay attention to what's the strategy, they just focus on the tasks individually, not the strategy or planning or the overall growth.
Although culture may be difficult to describe, it can be understood as instead of just letting our cultures evolve randomly we should focus on making and building cultures inside our organizations. And that can happen by socializing that culture through communication and change movement.
Governance:
When you want to practice good portfolio management with remarkably aligned strategy these core governance functions should always be kept in mind.
Oversight
Control
Decision making
Integrating
Value
PPPM maturity.
Organizational structure.
Agility:
A broader umbrella for organizations culture and processes that are quick and adaptable.Quick here suggests how nimble they are in terms of speed of reacting. Whereas adaptable refers to being flexible or versatile. To take best advantages of internal of external changes one should it's crucial to make a versatile and flexible organizations. The cause of strategical change is portfolio management.
How you align portfolio management with strategy?
This question is a challenge for project managers now a days. While building an organization to enable strategic initiative an organization should be defined by verticals of end to end processes.
Portfolio management is all aboutmaking decisions and then carrying out appropriate actions for its cause. Portfolio managers need to develop their business skills, most importantly the understanding the mechanisms and processes associated with governance and strategy planning.
Some of the key features are
Exploring the factors that influence strategy, mainly the culture of organization, capability of the organization and what does stakeholders expect from the firm.
Secondly, the strategic management or planning of the organization. Their choices at corporate level, decisions and how the actions are carried out to formulate those decisions into successful happenings
In the end, the process of portfolio execution is presented.