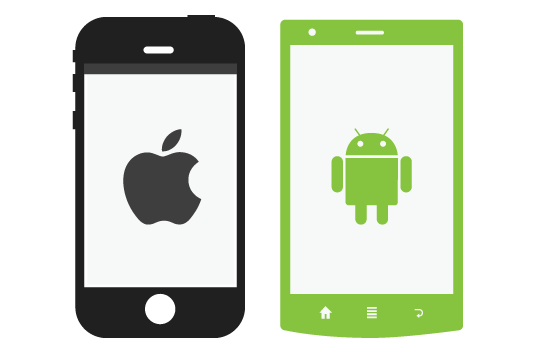 Organizations worldwide always want to reach their customers and employs on time. It is the need of the hour that the stakeholders and the people working on the project should be in contact if they want to get the best of the results. Smart phones help organizations help interact with the customers instantly. which not only help build an friendly environment  but give the ease of interaction between the two parties . Custom mobile applications boost the functions and performances of the smart phones. In today's era of rapidly changing technological needs one must opt the technology best for its business success. Prescient solutions group inc provide customer centric mobile applications that are developed under the expertise of the employees at PSGCINC.
The mobile applications are for all or various platforms. our applications are widely used in GPS , social networking , group sites , aggregator , mapping , gaming applications , payment gateway and project collaboration, etc.
PSGINC team has sound experience and expertise in developing highly interactive mobile applications. These interactive applications are developed by skilled developers using the latest operation systems which are highly user friendly.
The other important factor of these operating systems is that they are functional. that means their functionality allow the developer to build the best application required . We create value added mobile applications as per the need of the time and the customer .
Providing mobile application softwares for the following platforms :
iphone/ipad
android
windows
blackberry
cross platforms.
We also give services for developing applications like business applications for asset tracking, air ticket booking , GPRS road map, vendor applications, 3D game applications , social applications etc. our experienced and dedicated team will surely meet your needs with fast turn around time in a cost effective manner. psginc mobile application developers are well versed in all kinds of technologies , latest and ever changing, they know how to deal with the constantly changing needs of the technology market.
By making your web applications accessible on different leading platforms, you can attract and retain more customers thus increasing and maximizing your profit. we are field expert in developing the cross platform mobile applications that will suit to different platforms . usage of cross platforms reduces the technical barriers with less time to develop the application.
We provide application development across all the industry verticals . we take extreme care to design the applications with best user interface that allows the user to access the content intuitively . you will find our application development highly inventive and creative with best logics and design.
Our games can make you addictive whether they are 3D or not. You would love it whether you are a game freak or not. and people would surely title you with " nigga be a game freak". Our mobile application development will be worth while for your investment providing the maximum ROI. Maximum profit can be gained.
There is no limit in the range or variety of applications that we can provide. Our developers will employee unique features and capabilities . You will find prescient solutions group experienced team employs organized processes as well as proven methodologies .